CosWorld 2
50 Minutes, Six Models
The COSWORLD series of costume-bondage videos continues!

Directed by Jon Woods

In a parallel universe, the world is populated only by women whose uniforms or costumes determine their role in society. As the next chapter begins Spy Erika Jordan is caught breaking into a safe. Lorelei the SuperSpy soon has the helpless beauty bound and gagged. Lorelei cuts open Erika's turtleneck sweater to expose her breasts before leaving the sexy spy in peril. Luckily, at the last minute CSI agent Jenaveve Jolie finds and rescues her.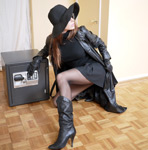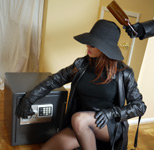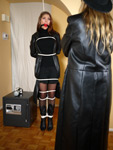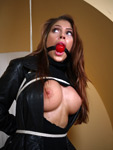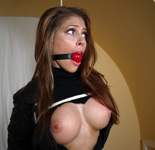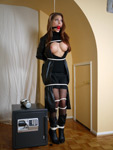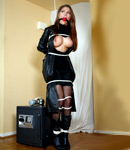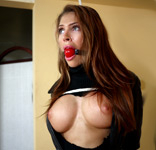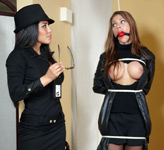 ORDER DVD, OR DOWNLOAD VIDEO SCENES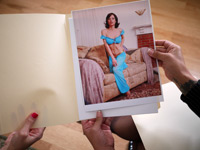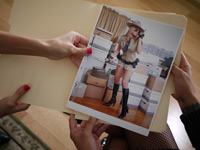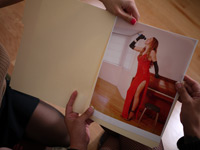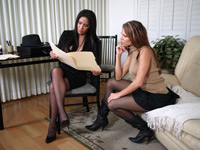 Back at Jenaveve's apartment, the busty CSI agent gives Erika the files they've collected on the newest attacks by "The Dark Spirit," the mysterious, faceless woman terrorizing their society:

When harem slave Veronica Avluv meets the Dark Lady she thinks it's just her mistress playing a game. But the sexy servant is vanquished, then gagged and progressively bound with her own collection of silky scarves. Ultimately she's hogtied (and even toe-tied) with more colorful scarves, her breasts exposed by the sinister intruder.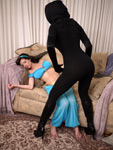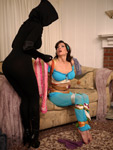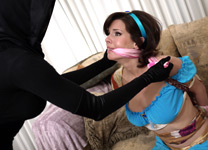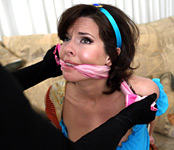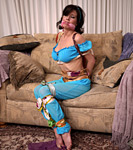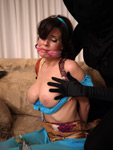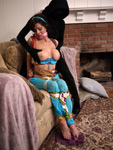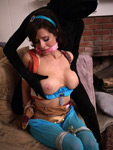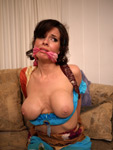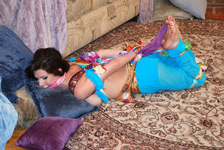 ORDER DVD, OR DOWNLOAD VIDEO SCENES

While fixing her own sink, plumber Aimee Addison is taken captive by the Dark Lady. The blue-collar babe is locked up in chains and gagged with wrapping and tape, unable to stop the shadowy villainess from unzipping her uniform to reveal her breasts.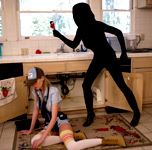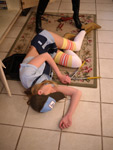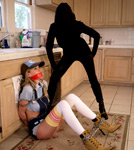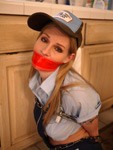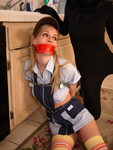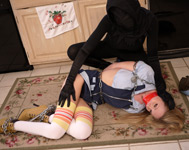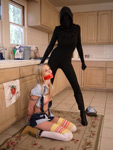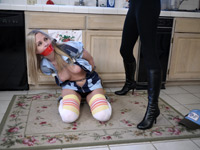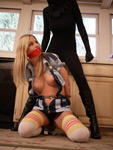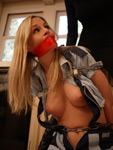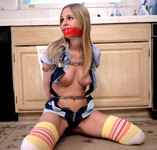 ORDER DVD, OR DOWNLOAD VIDEO SCENES

Famous lounge singer Jamie Lynn is subdued while alone in a rehearsal room, and finds herself tied up to the piano. The Dark Spirit ballgags poor Jamie and pulls down her gown before leaving her alone to struggle and drool.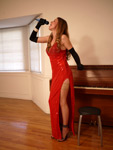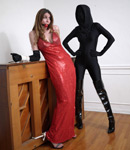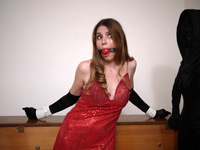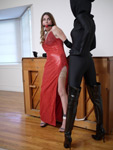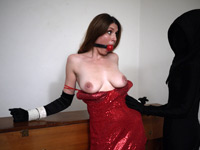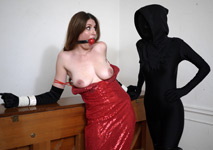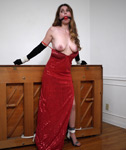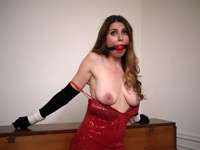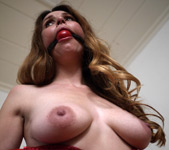 ORDER DVD, OR DOWNLOAD VIDEO SCENES

Sheriff Randy Moore responds to a call but is overcome by the mysterious Dark Lady. Her nefarious nemesis uses Randy's own pink handcuffs and legirons to restrain the luscious law-lady. She's silenced with a pink ballgag and fondled, and her breasts are uncovered by her wicked captor.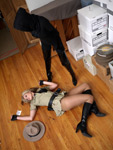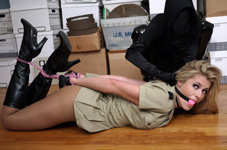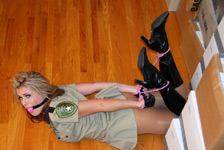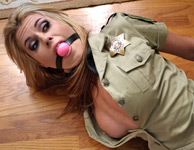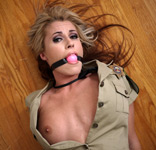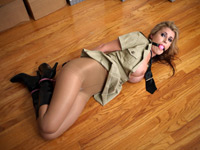 ORDER DVD, OR DOWNLOAD VIDEO SCENES

After Erika leaves with the secret information, CSI agent Jenaveve herself is overpowered by her enigmatic enemy! The bold Dark Spirit ties Jenaveve to a chair and silently taunts the gorgeous brunette before cleave-gagging her and unzipping her dress. Jenaveve frantically struggles in vain to reach her cell-phone, left tantalizingly out of reach. Will they ever learn the true identity of the Dark Spirit?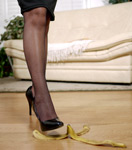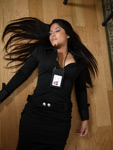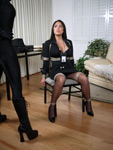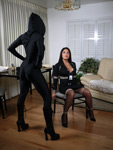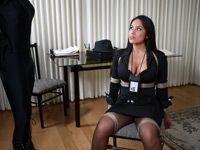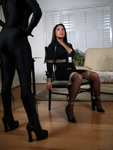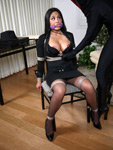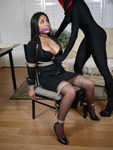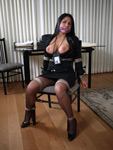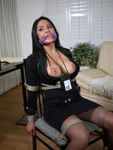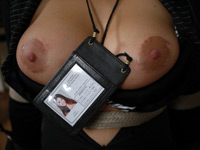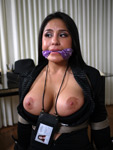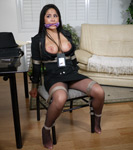 ORDER DVD, OR DOWNLOAD VIDEO SCENES
ID #: COS-02